Common Myths About Car Accidents
August 22, 2022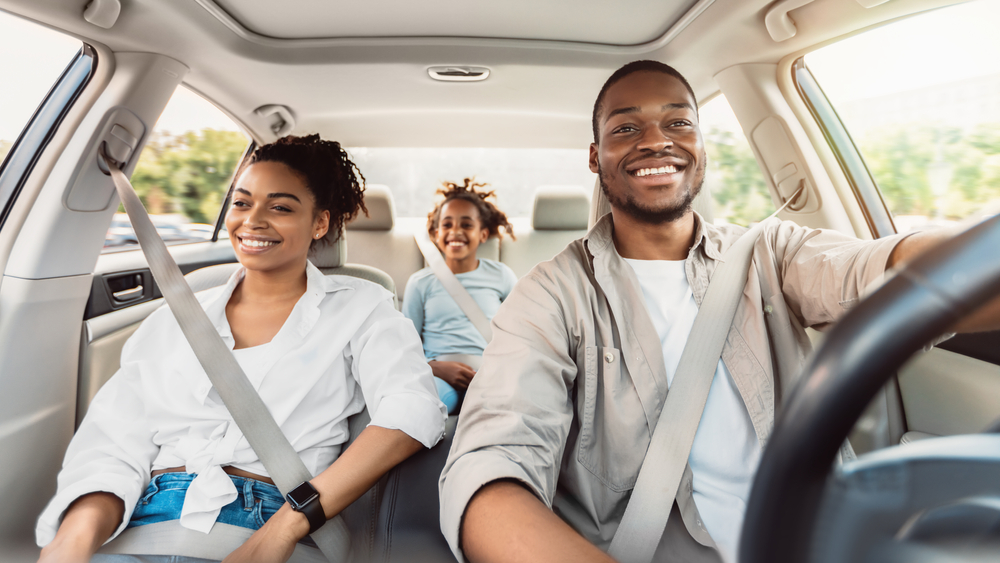 Ask anyone if they have advice on how to handle a car accident, and chances are, you'll find that most people do. While some of this advice may be helpful in navigating a car accident, other information may actually be harmful to your case.
Here are six of the most common myths about car accidents:
You Shouldn't Report a Car Accident
Some people falsely believe you should never report a car accident because it can increase your car insurance costs. Pennsylvania law actually requires drivers to report most car accidents. For example, if your vehicle is damaged in an accident that prevents you from driving it, you must report the accident. All car accidents that involve any injuries should also be reported to PENNDOT. If you don't, the state may criminally charge you for leaving the scene of an accident.
Reporting a car accident can also protect your legal rights. If you suffer expensive damages in a car accident, including medical or property damages, you'll likely need a copy of the police report to file a claim.
Your Insurance Company Will Cover All Your Costs
Most people assume that their insurance company has them covered if they incur any damages in a car accident. You might be surprised to learn that Pennsylvania is a no-fault state. This means that regardless of who's at fault, your insurance company will cover the majority of your damages.
However, it's possible that your insurance company could limit or deny your claim, depending on how much insurance you have. The minimum coverage required in Pennsylvania may only cover your medical bills, not property damages. If your costs exceed coverage available through your insurance company, you may only be allowed to sue if your damages meet a certain threshold.
You Can't Collect Compensation If You're Partially At-Fault
Many drivers falsely believe that they can't pursue a car accident claim if they were partially to blame for the accident. It's possible for two drivers to be at fault when a car accident occurs. For example, one driver may have been driving while under the influence, which led to them not noticing the vehicle stopped in front of them at a red light.
The other driver who stopped at the red light had broken tail lights, which could have contributed to the other driver not noticing that they had stopped. The police officer may issue both drivers a ticket in this case. However, because Pennsylvania is a comparative negligence state, whichever driver is less responsible can pursue a car accident claim against the other driver. As long as the driver with the broken taillight was less than 51% to blame, they can still seek compensation.
Filing a Car Accident Claim is Expensive
Filing a car accident claim doesn't have to be expensive. In fact, many lawyers don't charge you anything unless you win your case. Also, in many cases, filing a claim is the only way to receive the funds you need to cover your costs.
You Don't Need Medical Care for Minor Injuries
You should receive medical care following any car accident. Some injuries may not show up until later, and by then, they may worsen. Additionally, you may not be able to pursue compensation for any injuries if you don't receive medical care right after you're injured in a car accident.
You Should Give Police All the Information You Have
While you should be honest with the police, you shouldn't ever admit blame without first talking to a lawyer. You don't need to offer information that's not relevant to the case.
Contact an Erie Personal Injury Lawyer to Discuss Your Car Accident Case in Pennsylvania
Did you or a loved one sustain serious injuries due to an accident in Pennsylvania? Don't let the medical bills pile up while you wait for the negligent party or their insurance company to do the right thing. Right now, you need an aggressive personal injury attorney on your side, fighting to get you the compensation you need, want, and deserve. The skilled attorneys at Purchase, George & Murphey, P.C. represent clients injured because of an accident in Erie, Millcreek, Harborcreek, Fairview, and throughout Pennsylvania. Call 814-273-2010 or fill out our online contact form to schedule a free consultation about your case. We have an office conveniently located at 2525 W 26th St, Eria, PA 16506, as well as offices in Meadville and North East, PA.
The articles on this blog are for informative purposes only and are no substitute for legal advice or an attorney-client relationship. If you are seeking legal advice, please contact our law firm directly.