Can I File a Claim Against My Landlord if I Slipped and Fell on Property?
January 4, 2021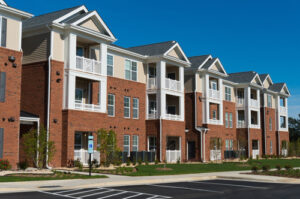 Whether or not you have a claim against your landlord in a slip and fall case varies greatly from
situation to situation. The short answer is maybe. To have a claim, you must prove negligence on the part of your landlord. A landlord is liable when they are proven to have caused or failed to prevent the dangerous condition resulting in the accident. Additionally, it must be proven that the landlord was aware or should reasonably be aware if their property was in a dangerous condition.
Examples of Landlord Negligence
A common example of a slip and fall accident is from a ceiling leak. Whether or not the landlord is liable for an injury related to the leak largely depends on if they knew the leak existed. Let's say you woke up one day and a leak over the steps caused you to slip and fall, resulting in a sprained ankle. If you notified your landlord about the leak two weeks ago when you first noticed it and nothing was done to fix it, you likely will have a case. However, if the leak came up overnight and the landlord was not made aware, and if there is no reason for the landlord to think the property's roof or ceiling might be damaged, then you likely wouldn't have a claim.
Landlord Responsibility and Liability
The rules for the exterior of the property related to claim liability is largely dependent on the specific lease agreement. For example, if you slip and fall on the front stoop of your rental property, whether you have a claim against your landlord depends on what the lease says about snow removal. If in the lease the tenant is responsible for the removal of snow and general upkeep of the property, then there likely will not be a claim against your landlord. However, if the landlord is responsible for the removal of any snow and has not made a reasonable and timely attempt to do so, you can likely file a claim.
Steps to Take After a Slip and Fall Accident
The most important thing to consider after a slip and fall accident is your health. Always seek medical attention to make sure you are not severely injured. In addition to seeking medical care, do your best to take as many photos as you can of what you believe contributed to your accident. Last but not least, you should consult with an experienced personal injury lawyer. Your lawyer will investigate the details of your case to make sure you and your family are fairly compensated for the injuries you sustained.
Contact an Erie Personal Injury Lawyer to Discuss Your Slip and Fall Accident Case in Pennsylvania
Did you or a loved one sustain serious injuries due to a slip and fall accident in Pennsylvania? Don't let the medical bills pile up while you wait for the negligent party or their insurance company to do the right thing. Right now, you need an aggressive personal injury attorney on your side, fighting to get you the compensation you need, want, and deserve. The skilled attorneys at Purchase, George & Murphey, P.C. represent clients injured because of sip and fall accidents in Millcreek, Harborcreek, Fairview, Meadville, and throughout Pennsylvania. Call (814) 273-2010 or fill out our online contact form to schedule a consultation about your case. We have an office conveniently located at 2525 W. 26th St., Erie, PA 16506, as well as offices in Meadville and North East.
The articles on this blog are for informative purposes only and are no substitute for legal advice or an attorney-client relationship. If you are seeking legal advice, please contact our law firm directly.