Best Safety Tips for Thanksgiving Travel
November 19, 2022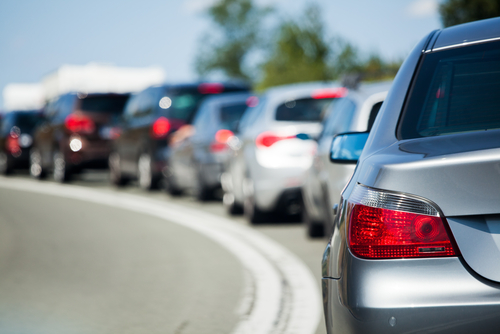 Thanksgiving is one of the biggest travel holidays of the year. Many families will load up the car and travel a few hours from home to visit family. The Thanksgiving season can also be one of the more dangerous holidays on the road. Knowing the risk factors that contribute to this, as well as ways you can stay safe, is important.
Why is There an Increased Risk of Car Accidents on Thanksgiving?
There are a number of factors that contribute to the increase of risk of auto accidents on, and around, the Thanksgiving holiday. Here are a few of them:
More drivers under the influence: Alcohol is a common part of holiday celebrations. In fact, the day before Thanksgiving is one of the biggest bar nights of the year. Drivers who are under the influence are more likely to be in an accident, with the risk increasing based on the intoxication level.
Increased chance of bad weather: With Thanksgiving taking place at the end of November, there's also an increased risk of bad weather. Snow and rain can make the road dangerous.
More fatigued drivers: With many more travelers on the road, there is also an increased chance of fatigued drivers.
Drivers unaware of the laws: Many Thanksgiving travel plans will extend into nearby states. Drivers may not know the local laws, or may not be familiar with the local area.
These are just a few of the top causes of Thanksgiving weekend accidents. When you combine numerous factors, it can make the roads dangerous.
Safety Tips for Thanksgiving Travel
While you cannot prevent what others do, there are things that you can do to keep your family safe this Thanksgiving:
Ensure Your Vehicle is in Good Working Condition
Before heading out on your road trip, make sure your vehicle is in good working condition. This means making sure it has all required preventative maintenance completed. This is also a good time to check your tires and oil levels. Check that the windshield wipers are in good condition, and have enough fluid.
Plan Ahead
Planning ahead can help you avoid any unexpected surprises. Real-time traffic apps can inform you of upcoming construction or accidents. You can also use this information to avoid dangerous roads or to use the delay in traffic as a time to stop and rest. Be sure to also check the weather before leaving.
Avoid Fatigued Driving
Fatigued driving can be just as dangerous as driving under the influence. It's best to always pull over when tired, and if possible, plan ahead for numerous rest stops.
Pack an Emergency Kit
It's also a good idea to keep an emergency kit in your vehicle. Include a first aid kit, as well as a change of clothes and extra batteries. Make sure you have all your vehicle information with you, including your vehicle registration and insurance information. This can make it easier to process if you're involved in an accident.
Preparation is important in avoiding the risks that come with Thanksgiving weekend travel. If you are in an accident, it's also a good idea to know what to do. Always receive immediate medical care and take note to collect evidence as soon as possible, including photographs or videos from the accident.
Contact an Erie Personal Injury Lawyer to Discuss Your Car Accident Case in Pennsylvania
Did you or a loved one sustain serious injuries due to an auto accident in Pennsylvania? Don't let the medical bills pile up while you wait for the negligent party or their insurance company to do the right thing. Right now, you need an aggressive personal injury attorney on your side, fighting to get you the compensation you need, want, and deserve. The skilled attorneys at Purchase, George & Murphey, P.C. represent clients injured because of an accident in Erie, Millcreek, Harborcreek, Fairview, and throughout Pennsylvania. Call (814) 833-7100 or fill out our online contact form to schedule a free consultation about your case. We have an office conveniently located at 2525 W 26th St., Erie, PA 16506, as well as offices in Meadville and North East, PA.
The articles on this blog are for informative purposes only and are no substitute for legal advice or an attorney-client relationship. If you are seeking legal advice, please contact our law firm directly.